Suggestions of cultural activities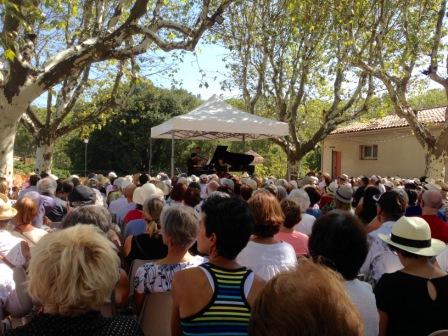 You can find in Provence thousands of opportunities to cultivate, to go to the theater, to listen to music or to discover scientific and artistic exhibitions. Especially in summer , the festivals are numerous.

Here are some suggestions, more or less famous:
A Céreste:
L'Art de Mai (exposition de peintures, en mai)
Les Nuits de Carluc (concerts au prieuré de Carluc, en juillet)
Les Journées de l'Art, en août (expositions et concerts dans divers lieux du village, dont Le Mas de La Baou)
.... and there are so many other things! ...
Visit the websites that interest you in the topic "Tourism websites"