Hiking
Close to home and even partly on our property, we will advise a small "discovery" walking tour.
It takes you from your cottage to the twisting alleys of the old village of Céreste (where lived the poet Rene Char), through the bridge of La Baou, the tunnel of the former railway line, the gorges of the Encrème, the old laundry, the "chemin du Nid d'Amour" ... A first informative approach of nature and historyof the region.
Provence, and particularly Luberon, is a wonderful area for walkers of all ages and all levels.
A particularly dense network of hiking trails to discover at your own pace perched villages, gorgeous landscapes and fields of fragrant lavender. And always under the sun! (Don't forget hats and water bottles!)
We provide our guests with guides, maps and suggestions for itineraries.
The Luberon Regional Nature Park offers many guided hikings and outdoor sports, that you'll find listed in a catalog you can download on the website Parcduluberon.fr
Luberon Naturel Regional Park :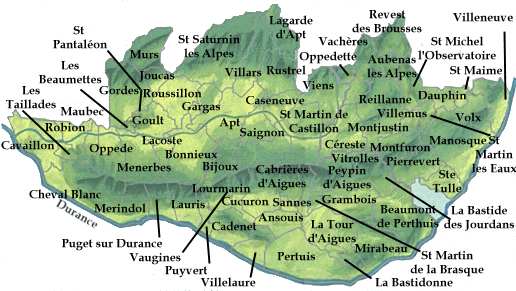 To approach an unknown Provence, we will also lend you the book 25 walks on the paths of dry stone.(in french)
It will lead you in the footsteps of Jean Giono, from the sheepfolds of Contadour to the ruins of abandoned villages, through the bories, the cobbled streets, the terraces and fountains... From Mont Ventoux to the Luberon and Lure Mountains, on routes rarely frequented, you will approach a unique architectural heritage, reflecting a rural culture to rediscover.